a missional approach to
Forming Lutheran Disciples
Countdown to Concordia Seminary Continuing Ed...
Treasures Old and New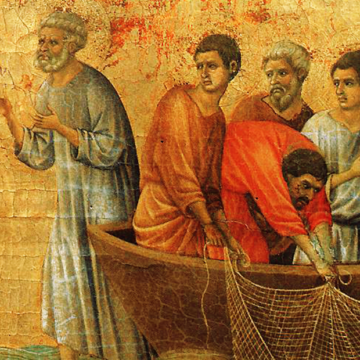 For nearly two years I've been part of an ecumenical working group associated with Journey to Baptismal Liturgy tasked to adapt the catechumenal process appropriately for those already baptized. We meet regularly via Zoom and are getting close to finishing "A Guide for Walking with Spiritual Seekers," intended to be used by a catechetical team […]
What people say about FormingLutherans.org
The church knows ritual shapes its life. Yet, ongoing changes in worship compel us to better understand how. Forming Lutherans provides answers through ethnographic and qualitative research, testing the power of ritual in real-life congregations, leaders, and individuals.

The research, reflection, speaking, and writing of Drs. Schuler and Burreson provide keen insights and practical applications to pastors and congregations as they seek to teach the baptized to hold fast to all our Heavenly Father has given us through, Jesus, the Word of Truth (John 17:17).

The thorough catechetical process advocated by FormingLutherans is absolutely necessary for making disciples who are prepared to answer the challenges that the modern culture presents. This FormingLutherans project has proven invaluable in assisting our congregation, Grace Lutheran, St. Petersburg, FL, in accomplishing that all important task.

Forming Lutherans holistically focuses on evangelization, catechesis, baptism, and the Lord's Supper. It will help your congregation to be both ancient and postmodern as all the baptized are involved in forming disciples for Jesus Christ by joining them to Christ and his life. 

Because effective catechesis shapes a person's total being, I heartily endorse "Forming Lutherans." We do believe the Spirit is at work wherever the Gospel is present, don't we? 

All those who are to be baptized, both men and women, sit closely around the bishop … beginning with Genesis he goes through the whole Scripture … [teaching] not only about the Resurrection but also concerning the body of faith. This is called catechetics.

I knew well that visual testimony [of your baptism] is more trustworthy than mere hearsay and therefore I awaited this chance of finding you more amenable to my words, so that out of your personal experience I could lead you into the brighter and more fragrant meadow of Paradise of earth.