We are pleased to announce that 10 people are currently attending our Visioning Lab, "From Font to Table: Welcoming the Stranger into Christ and Congregational Life" at Concordia University – St. Paul (CSP). We are thankful for the partnership between Concordia Seminary, St. Louis and CSP that made this event possible, especially Erika Bennett, Director of Continuing Education at the seminary, and Jane Wilke, Director of Church Relations at CSP.
We're sharing a few photos of the group, which includes pastors, commissioned ministers, and laity among the participants; they have come from Minnesota, Iowa, South Dakota, and New York.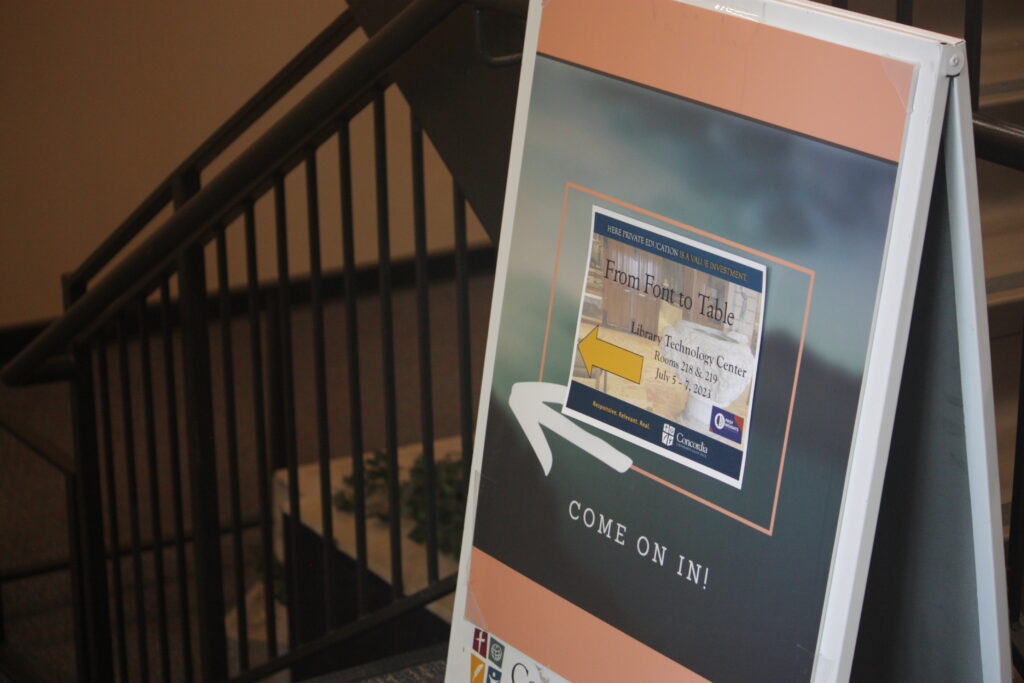 If you cannot see the pictures, open the email message in a web browser.